I am inviting you to come meet an amazing group of people who are sharing messages of hope and motivation they have learned as they have experienced hard things in life!
I am excited that I will also be presenting at this Conference!  I hope I will see you there!
Come join me at this powerful event next Saturday, April 9th.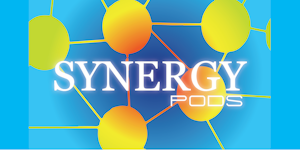 Westech Engineering Inc
3665 S West Temple
Salt Lake City, Utah 84115
Saturday, April 9, 2016 from 9:00 AM to 5:00 PM (MDT)
My friend, Emma Hunsaker writes:  I'm so stoked! I will be speaking at this event on Saturday! Yes, Me!! You are free to come listen to me speak at the "Possibilities" portion of this event. My topic is personal value in a presentation entitled "Find the Missing Peace." I'm so excited to share how I found that peace is discovered within your own self. That you have the power within yourself to change your own circumstances and find and create your own happiness. It's awesome!
There were also be a multitude of other incredible speakers giving all kinds of great presentations on a variety of subjects in the healing world such as self-development, motivation, empowerment, finding success, healing, building energy, and lots, lots more. Check it out!